Backyard Blog
Get Tips on Backyard Living and Maintenance
Imagine sitting back, listening to the sounds of the birds chirping, the wind blowing and the leaves bustling in the breeze. You can have all of this in your own backyard, complete with a number of colorful flowers, green plants and rich soil. A beautifully...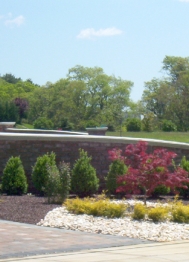 Installing a fence may seem like a straightforward project, it isn't as simple as you might think. With so many different building materials available, you want to make sure you are choosing a fence that is going to accommodate your needs around the home....
It's almost spring! We can not wait for the warm weather to arrive after the challenging winter we have had! New Improvements.  We here at Horner Brothers improve your home for the way you live. We have a variety of services; home improvements, remodels, custom...