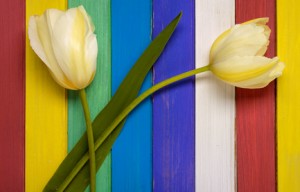 As the weather again turns warm it is only natural that we spend more time outdoors and in our backyards.
As we welcome the arrival of spring, it is a great time to consider performing regular maintenance to keep our front and backyards looking their best. Here are 5 easy tips for maintaining and caring for your fence:
1. Clear away dirt and debris from the base of fence posts
Rake any unsightly leaves or built up debris from the base of your fence. Wood fences especially will benefit from this maintenance, as wet leaves and soil will cause the wood to break down and decay. By removing this debris you will help prevent any damage that may occur from prolonged exposure to moisture.
2. Use a pressure washer to remove build up
Once you have cleared away dirt and debris from the base of your fence, you will want to use a pressure washer and a fence or deck cleaning solution to remove any build-up, such as dirt or fungus, from your fence. If you don't own a pressure washer, you can rent a pressure washer from a home improvement store. Not only will pressure washing help to clean the wood, but it will open the pores of the wood which will prepare it to be treated or stained. Vinyl fences are famously low maintenance, but they too will benefit from a good pressure washing as this will remove any dirt or pollen which has built up on the fence.
3. Repair any minor damage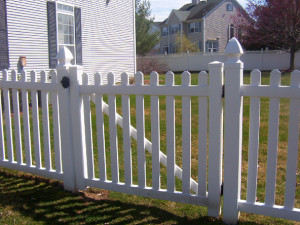 Now that your fence is clean and prepped, take time to go over your fence and inspect it for any damage. Check the condition of any boards, check for loose nails or screws. Also inspect your gate, if you have one, to see if your hinge or latch requires any maintenance. If you find any major damage to your fence, now might be a good time to consider whether you should repair or replace your fence.
4. Apply stain to your wood fence
If you own a wood fence, you may notice that over time your fence may start to develop a gray patina. This happens as your fence is exposed to the sun. As wood is exposed to the sun the wood naturally becomes dry and loses its protective oils. When this happens the wood may become brittle. It is important to protect your fence from sun damage by staining your fence every 2 to 5 years with an oil based stain. Stains come in a variety of colors and can give that needed "lift" an older fence might need. In addition, stains condition and protect the wood from sun damage by restoring any lost oils.
5. Add interest with plants
Any easy way to add appeal to your fence is by simply planting annuals or low shrubs along your fence line. Fences add a sharp defined border to your property. By adding plants or shrubs, you soften that sharp line and interest to your yard.
How About You?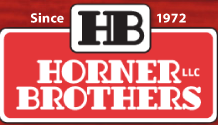 By completing these 5 easy tips for fence maintenance and care, you will add years to the life of your fence and increase the beauty your backyard. As you complete your annual maintenance projects around your home, you may find yourself in need of an expert opinion.
At Horner Brothers we can help you not only in choosing and caring for your fence, but also on landscaping and a variety of other services.
Feel free to contact Horner Brothers here or at (609) 298-6438