Clean and Maintain Your Fence
Once you have your fence installed, it's important to keep it clean so that your property is looking its best. Routine maintenance can prolong the life of your fence as well. Here's what you can do to clean and maintain your fence.
Chain Link or Aluminum
Chain link and aluminum fences are easy to clean. Simply spray with water. If there is caked on dirt or grass clippings, you can use mild soap and a rag or soft bristle scrub brush to wipe down the fence. Chain link is easy to bend back into place if for some reason it becomes bent. You can attempt this repair yourself, or you can contact a professional to restore the fence to its original condition.
Wood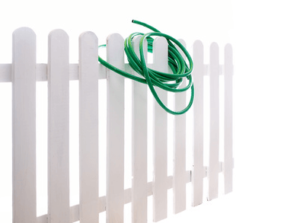 If your wood fence is looking dingy, power-wash the surface. If you do not have a power washer, wipe the wooden slats with a solution of 1 part bleach and 2 parts water. Don't forget to wear gloves to protect your skin! When the fence is dry, apply an exterior wood oil stain. Staining the wood fence every three to five years keeps the wood protected and looking fresh and new. If some boards have become loose, use new nails or screws to secure the wooden boards. If there are cracks in the wood, apply waterproof glue to prevent weather deterioration. Use a wood preservative around the posts in the ground to protect from rotting.
Split Rail
If your split rail fence is constructed with untreated wood, you only need to wash with water. Do not power wash which will damage the untreated wood. Some recommend applying boiled linseed oil or another type of sealant to protect the split rail fence.
Vinyl
Use simple soap and water with a rag or soft scrub brush for caked on dirt or grass clippings. Twice a year should keep it in good shape. Be sure to keep grills away from vinyl and to not hang heavy pots or decorations on the fence which can bend or warp the vinyl material and, therefore, weaken your fence.
---
Although it can be time-consuming fence cleaning and maintenance is not difficult. Make it a family job. Give out water buckets and rags, and with everyone working together you will be done in no time! Celebrate a job well done with a picnic or backyard barbecue.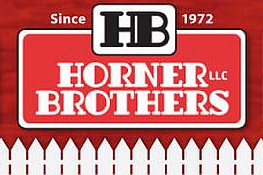 If you need more specific maintenance advice about your fence, contact Horner Brothers. We can answer your fence cleaning and maintenance questions. Or if you are ready for a new fence, we can help.