Strong, durable, and maintenance-free, chain link fencing is a popular choice for both homes and businesses.
If you are in the market for a fence for your property, here are some advantages to chain link fencing:
Chain link fits into any type of landscaping. If you want people's attention to be drawn to your gorgeous garden or beautiful hardscaping, chain link allows people to look at the surroundings rather than having their view blocked by a solid fence.
A wood fence requires painting, staining, or sealing periodically throughout its life. But chain link requires none such attention. Solid wood or vinyl can take some scrubbing when they collect dirt. Chain link does not easily show dirt. If for some reason the fence needs to be cleaned, this is easily done with soap and water or a quick spray with a hose.
Chain link fence can take a beating from kids, pets, or other yard hazards since it's made from galvanized steel, but if a section does get damaged, it is easy to cut out the section and replace it.
Chain link is the best choice for a security fence since its design gives nowhere for intruders to hide.
Its porous design lets sunlight stream into your garden where other fencing would give shade.
Chain link is also popular due to its affordability. If you choose chain link, you will have more money in your budget available for other home projects.
Chain link is a great option for defining the borders of your property.
Chain link provides a secure area for children and pets to be able to run and play all while you are able to see them from any angle.
Its unique design can withstand high winds unlike solid vinyl or wood fencing.
Sprucing It Up
Many homeowners see chain link as industrial or cold looking. But chain link can be part of a welcoming home property. As mentioned above, the transparency of chain link fencing can enable people to see your home and landscaping so their eyes will be drawn to the home itself. Or you can use the chain link as a starting point for creative boundaries by weaving in vinyl slats. If you have a green thumb, grow vines like ivy or clematis or morning glory. You can even use it to stake vegetables that climb like green beans.
Still cannot decide?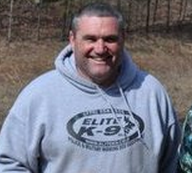 Invite Horner Brothers over to check out your property. You will be given a free consult and our expert advice on whether or not chain link is right for your property. We can also advise about all our fencing options including vinyl, aluminum, and wood.
Give us a call today!  609-298-6438