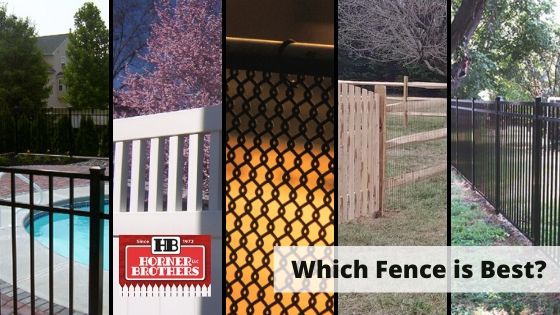 As the weather warms, the ground softens, and we spend more time outdoors, it's the ideal time to consider installing a fence.
How do you know which fence is best for your yard?
Several factors determine which style works for your needs – one of the biggest factors is why you need a fence.
• Property or Child Protection
• Pools
• Pet Safety
• Privacy
• Commercial Use: parks, sports courts, dog runs
The fence purpose often influences the fence style.
Though certain fences must meet height and style mandated by local or insurance codes, the right materials can transform your space or complement your natural landscape.
Aluminum fencing offers a low-maintenance, visually pleasing alternative to wrought iron.
Wood fencing provides durability and color versatility.
Vinyl fencing provides privacy and aesthetics without extensive upkeep.
Chain link fencing offers strength suitable for large pets or heavy activity areas.
Fencing a pool?
Materials are important, but safety is essential. Height, spacing, and style are all considered to ensure safety in and around the pool as well as meeting specific codes.
Once you've determined why, the Horner Brothers experts help you discover which materials and style best fit your desired aesthetics and budget. Trying to match a neighbor's existing fence? Our certified team of professionals assists with design and continuity.
For over 40 years, Horner Brothers have been committed to protecting and beautifying our communities.
To request a free quote or consultation for your home or commercial fencing needs, contact Horner Brothers at 609.298.6438