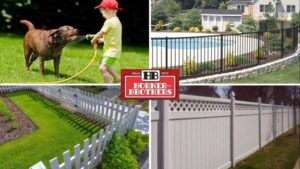 3 Ways You Can Start Planning Your Summer Backyard in Winter – While you might not be able to get outside and enjoy your backyard as much as you would like to this winter, now is a great time to start planning any improvements you would like to make just in time for summer. By doing so, you will have a firm idea of what you would like to do to your property as the weather turns warm again.
Here are 3 ideas for planning your summer backyard now.
1. Research What You Want to Do
With so many resources on the internet, planning the yard of your dreams is right at your fingertips. Search for backyard and landscaping improvement ideas on Pinterest and other home-improvement websites like Better Homes and Gardens or HGTV. Another great way to research is to visit the local garden or flower shows in your area. Here you can get some great ideas and inspiration on projects you would like to do in the coming spring.
2. Plan Your Outdoor Space
If you plan on growing your own vegetables, now is a great time to start doing some research. If you are starting a garden from scratch, look at your property to determine the best location and check out the article Vegetable Gardening for Beginners. To keep plant-eating wildlife out of your garden, consider installing a surrounding fence. If a pool or a secure play area for children and pets is on your radar, then researching different types of fencing is recommended. Also, check your community zoning regulations for making property changes, such as installing a fence.
3. Talk to a Professional about Fencing Options
At Horner Brothers, we take the time to listen and work with you to develop a plan for your property. Whether you need fencing to surround a garden or pool, protect your children and pets, or give you private outdoor space, we have a variety of fence styles and materials from which to choose. Begin planning for spring and summer now by contacting Horner Brothers to schedule a site visit to discuss fence installation on your property.
By completing these three steps, you will be well on your way to having a wonderful, enjoyable backyard this summer. Talk to the professionals at Horner Brothers to help you on your way to bringing your backyard dreams to life by contacting us at (609) 298-6438 or by visiting the Horner Brothers website for more information.
Follow Horner Brothers on Facebook – https://www.facebook.com/hornerbros
Editor's Note: This is an updated version of a post that originally ran in January 2016.