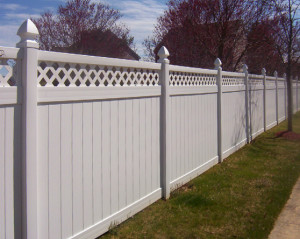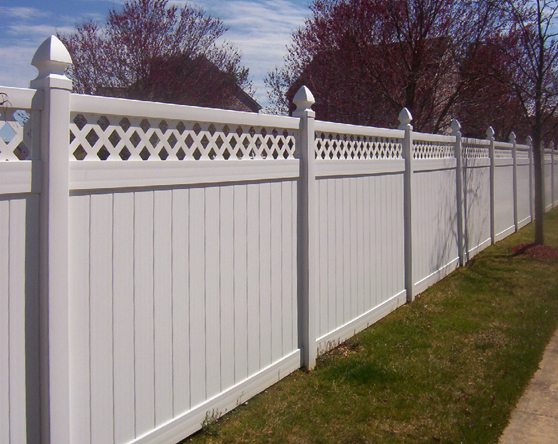 At Horner Brothers, we offer many different types of fencing from wood, chain link, aluminum to vinyl fencing.  This month, we are putting the spotlight on Vinyl Fencing.
Implementing a vinyl fence will offer you privacy which stylishly compliments your home's exterior, as well as security for your pets and children.
Here are some benefits of vinyl fencing:
Country Estate Fencing Stands Apart

Country Estate Fencing is the brand that we carry at Horner Brothers. Country Estate Fencing comes in a variety of styles and colors for residential, commercial and equine purposes. Vinyl fencing was originated by the manufacturers of Country Estate Fence, and like a true innovator, Country Estate Fence continues to outperform traditional fencing products and PVC imitators. They also are unique in that they use high quality stabilizers rather than lead in their PVC compound, this means safety for your family. Finally, Country Estate Fencing is certified by the Vinyl Manufacturers Association.
Maintenance Free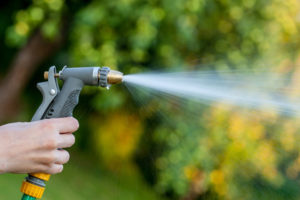 When properly installed vinyl fencing is free from traditional maintenance. Washing with a regular garden hose is all that is required to keep your vinyl fence looking beautiful. It is constructed with polymers which make it appear ageless. Country Estate PVC Fence products are a deterrent to deterioration from moisture, temperature extremes, ultraviolet exposure, and time itself. Plus, maintenance is reduced to an absolute minimum.
Why Choose Vinyl Fencing From Horner Brothers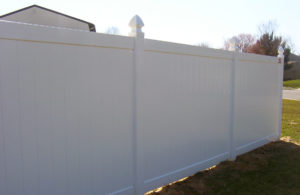 Fence installation and design is one of our most popular services. Not only will you save your back in DIY installation, but your project will be done in a timely matter, and done the right way—the first time! Our crews are licensed, trained and reliable! Our professionals are certified through the American Fence Association so you can be sure your job will be done right.
Call 609-298-6438 today and speak with our fence experts. We can help you decide the best type of fencing you need for your property. Remember, we also offer dog fences and pool protection fences. You can also request a quote here.