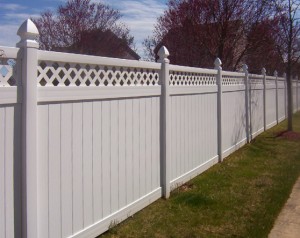 Installing a fence may seem like a straightforward project, it isn't as simple as you might think. With so many different building materials available, you want to make sure you are choosing a fence that is going to accommodate your needs around the home. Regardless of whether you need to keep pets and children inside of the backyard or you want to bring a sense of privacy to your yard, you need to make sure you are getting everything you need in your new fence.
Consider What Your Needs Are
Many homeowners install a new fence to bring about a sense of privacy, while others do it to make the property more visually appealing or to keep children and pets in the yard. Think about why you need to have a fence installed in the first place. Prioritize what your needs are, not what you want. Even though you might want to have a privacy fence installed, a picket fence may be what you truly need.
Think about the Amount of Upkeep Needed
Determine the amount of time you plan on spending maintaining your new fence. Wooden fencing is going to require the greatest degree of maintenance due to the painting and staining required every few years. However, it will also boost the value of your home and make your yard far more appealing.
Vinyl and aluminum fencing doesn't need a lot of maintenance, which is why many homeowners consider this to be the best option for them. However, wooden fencing can be repaired a lot easier than that of metal fencing. If a storm were to damage a few boards, you can easily have them replaced without affecting the look of the fence.
Look Into the Pricing
The price you are going to spend is going to vary largely on the height of the fence, quality of materials used and manufacturer of the products. Average fences run about 200 feet in length, so you can expect to spend anywhere from $2,600 on up to $8,000, depending on the material used.
Make Sure and Check with Any Homeowner's Associations
If you live in an area where a homeowner's association runs the neighborhood, you might not have a lot of say in what type of fence you are able to install. You have to make sure that the fence adheres to the standards of the organization in relation to height and materials before you are able to move forward with your new project.
Choose the Perfect Contractor
Even though you can attempt to install your new fence on your own, you are better off hiring a professional who understands how to get the job done right the first time. Check the licensing status of the company and their references to give you the peace of mind you need. Verify the company has all of the necessary permits needed to build the fence.