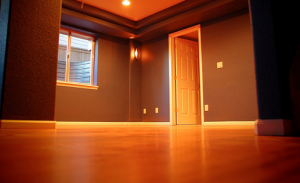 Have you noticed that more people are going back home to live with their parents? They might be doing this to save money, or just to change up their lifestyle a little bit. Even our parents are moving in with us, whether it is because they are getting older and need help, or simply because they are lonely. The problem is, our homes are only so big.
They were made to make one family comfortable, not three generations of a family. To keep your monthly costs low without having to move into a different home, there are some things you can do to make your living areas have more room. No need to kick out your parents or grandchildren!
Add Lighting into Your Space
One of the first things you can do is to add a little bit more light into the area you are trying to enlarge. If you have a roof that slopes in the attic, you may consider getting a dormer, which is a window that can go against the slanted part of the roof and attract more light into the area.
It also saves space, since you won't be needing a form of light with the window. Also, make sure that the floor is supported well enough to hold furniture and things like that. Most architects design attics to hold smaller, lighter things. It may be a smart idea to include some stairs and make it easier to get to the attic if you are thinking of using it as a living space.
With the basement, you can add in any number of different lighting fixtures to help brighten up the space and provide you with a warm and cozy feeling. From floor lamps to recessed lighting, the options are plentiful.
Finding Space to Store Your Items
Remember that little space under the stairs that seems to collect dirt like crazy? You can use that space to store toys, movies, or even coats. Just add a door! It is also a good idea to include windows in each room, just in case of an emergency. It is always a good idea to be prepared in an emergency. You wouldn't want to be stuck in the attic with no way out in case of a fire. Windows help ventilate and also can provide as an exit if need be.
Add in Ventilation to Your Newfound Space
Lastly, don't forget to include bathrooms and proper ventilation for all rooms. You want equal air circulation and nearby bathroom so that you don't have to go all the way to the other side of the house. Speaking of ventilation, it would be wise to keep your wood dry, including bathrooms. Wooden walls and trimming can soak up moisture from the air and create mold. Have fun with your remodeling project!