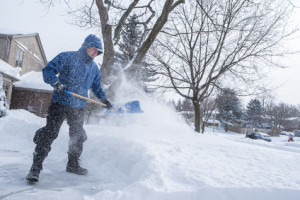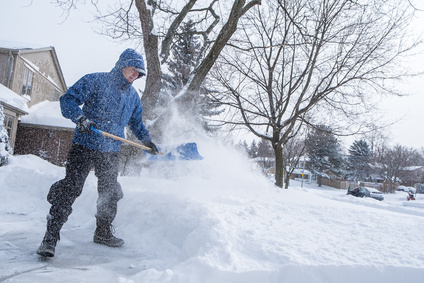 Now that we are in the midst of winter, it's a great time to review the best practices of snow removal. Here are some tips to keep in mind before you head out to clear your driveway:
1.Dress Warmly & Appropriately
Dress in warm layers, including a hat and gloves. Make sure that your clothing or overcoat is water resistant to keep you dry and warm and you shovel. Don't forget to wear proper shoes, or boots with good grip for slippery conditions.
2. Inspect Equipment Before Your First Snowfall
Take a look at your snow shovel or snow blower before the first snowfall comes. Be sure that your shovel isn't too big or too heavy for you. Make sure that your shovel is in good shape for another season. Check that your Snow Blower runs properly and perform any maintenance that might need to be done. Be sure that you have rock salt on hand, as it tends to sell out quickly as inclement weather sets into an area.
3. Shovel Frequently
A good rule of thumb when it comes to when to start shoveling is to try to start early as snow begins to accumulate. Don't wait until snowfall finishes, and then try to conquer several inches of heavy, wet snow. Shovel your pathway or driveway every few inches to keep things easy on your back.
4. Be Mindful of Body Mechanics While Shoveling
Be sure to lift any snow with your legs and not your back, and try not to twist at the waist. Push the snow with your shovel rather than attempting to lift it.
5. Watch Out for Ice
Make sure that you keep your hands out of your pockets in case you suddenly slip on ice. Also keep a phone in your pocket in case you do fall and need to call for help.
6. Call the Pros
Horner Brothers offers Snow Plowing and Snow Removal so that you can stay inside dry, warm and safe while the professionals take care of your driveway for you! Contact Horner Brothers at (609) 298-6438 or by visiting us at www.HornerBrothers.com